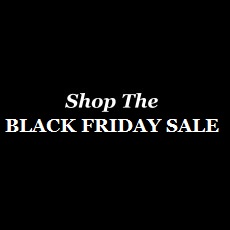 10:00AM - 2:00PM
jenna kator collection
Design Headquarters | Showroom
39201 Schoolcraft Rd. Suite B-11 | Livonia, MI 48150
248.291.7304
Join us at our new space for the Annual Black Friday Sale!! This exciting day will feature "Just Not Perfect" showpieces with incredible savings up to 65% (sometimes more!) off retail. "Just Not Perfect" showpieces consists of factory seconds, samples, photo shoot items, etc. Complimentary refreshments will be available.
Shop with a cause on Black Friday!
Receive 10% OFF any one handbag by simply making a contribution to Handbags of Hope by donating the following items: gently used handbag and/or an assortment of filler items such as wallet, hairbrush, hand sanitizer, manicure set, lip balm, tissue, hand lotion, travel size shampoo, etc.
This offer is only valid at the jenna kator collection and at participating retailers Friday November 23, 2012 - Monday November 26, 2012: Shop Locations
**********************************
Clearance Room
If you're unable to make to the Annual Black Friday Sale at our Design Headquarters | Showroom, you can still take advantage of great savings (plus free shipping) by visiting our Clearance Room page. This page features a small selection of "Just Not Perfect" showpieces that have been used on display and are new and unused.
**********************************
Traveling Trunk Shows
We would love to have the opportunity of meeting you at one of our fine retailers during this season's traveling trunk show tour! Click on the below link to see if there is a trunk show scheduled near you:
Upcoming Events
**********************************
Like Us on Facebook
Be in the know on all of the latest jenna kator collection happenings by "Liking" us on Facebook: jenna kator collection Facebook page


Happy Holidays!



www.jennakator.com | 248.291.7304